Victorian buildings in London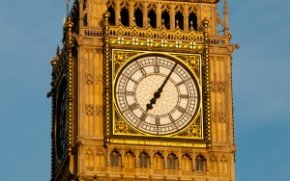 The Victorian city of London was a city of startling contrasts. New building and affluent development went hand in hand with horribly overcrowded slums where people lived in the worst conditions imaginable. The population surged during the 19th century, from about 1 million in 1800 to over 6 million a century later. This growth far exceeded London's ability to look after the basic needs of its citizens.
A combination of coal-fired stoves and poor sanitation made the air heavy and foul-smelling. Immense amounts of raw sewage was dumped straight into the Thames River. Even royals were not immune from the stench of London - when Queen Victoria occupied Buckingham Palace her apartments were ventilated through the common sewers, a fact that was not disclosed until some 40 years later.
Upon this scene entered an unlikely hero, an engineer named Joseph Bazalgette. Bazalgette was responsible for the building of over 2100 km of tunnels and pipes to divert sewage outside the city. This made a drastic impact on the death rate, and outbreaks of cholera dropped dramatically after Bazlgette's work was finished. For an encore, Bazalgette also was responsible for the design of the Embankment, and the Battersea, Hammersmith, and Albert Bridges.
Before the engineering triumphs of Bazalgette came the architectural triumphs of George IV's favorite designer, John Nash. Nash designed the broad avenues of Regent Street