Architecture through the Ages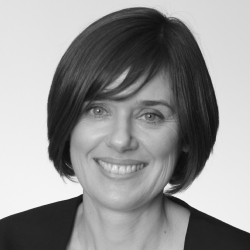 France's characteristic panache and style is displayed exquisitely in its architecture. The country boasts an array of architectural styles from the medieval 11th century through to Renaissance and Belle Époque, and continues to evolve to date. Following the work of Corbusier in the 1920s, contemporary public buildings including the Pompidou Centre in the 1970s and I. M. Pei's 1998 pyramid-shaped glass entrance to the Louvre in Paris.
Medieval
Churches and monuments catalogue the changing times of French architecture, as classical structures, seen on the Pont du Gard, near Nîmes, for example, gave way to Romanesque and then Gothic styles, as France emerged from the Dark Ages.
By the end of the 11th century, France started to add its own flair to existing Romanesque design and was credited with introducing some of the finest medieval architecture across Western Europe. Flying buttresses allowed walls to be built higher and created light-filled, soaring spaces with elegant pointed arches. Reims and Amiens cathedrals are prime examples of this.
Renaissance
From the 16th century, the Renaissance heralded a return to classical values in art and architecture, and France drew inspiration from Italy. Grand châteaux in the Loire and mansions in Fontainebleau showcase Renaissance style and the Age of Enlightenment, as France grandly demonstrated its extraordinary wealth and power.
In Paris, Renaissance architecture is beautifully displayed in the Place des Vosges, Paris's oldest square and arguably one of its loveliest.
Baroque
Restrained and elegant, Baroque style followed, before a return to Gothic design in the mid 1800s, when Baron Georges-Eugène Haussmann designed the wide boulevards, well-planted public parks and grand buildings that still define Paris today. Haussmann buildings feature standardised facades and wrought iron balconies, and are very much in demand today for their high ceilings, tall windows and elegant lines.
Belle Epoque
The Beaux Arts movement, from 1885 to the 1920s, also known as the Belle Époque, saw a return to a strong classical influence. Named after L'Ecole des Beaux Arts, in Paris, where many of the finest architects of the day studied, the style featured graceful symmetry and generous proportions that reflected an optimistic and upbeat era in Europe. Some of the most sought-after waterfront villas along the Côte d'Azur and the Negresco Hotel in Nice are examples from this Golden Age.