Architects in Oxfordshire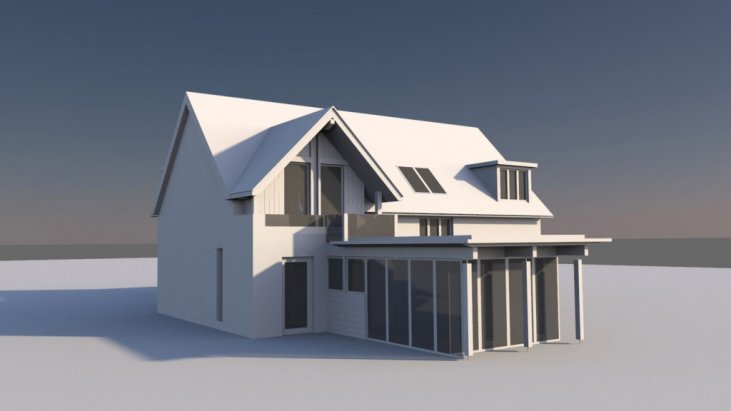 Holland and Green have two offices in Oxfordshire, the Oxford Office located within Prama House in Summertown as well as an office just outside the market town of Thame. Our team of Architects and Designers have gained a reputation for designing and delivering some of the most outstanding house extensions and renovations projects in Oxford and the surrounding area.
Our knowledge of local planning law and our close relationships with the regional planning offices also puts us in an excellent position when it comes to offering planning advice.
Almost all of our work comes from the recommendations of past clients who we have helped to realise their own home's potential. We also have an extensive network of Oxford builders who we have worked with on numerous projects over the years that we can match to our clients requirements to ensure that the final built product looks as good as the original 3D design we did for them.
Our objective is to become the first choice for anyone looking to extend or renovate their home in the Oxford area and we feel that our Client Testimonials go a long way towards showing that that is exactly what we are doing. So if you are planning a modern minimal kitchen extension, with glazed wine cellar, or a traditional Victorian orangerie and careful restoration of a listed property please get in touch.
HOLLAND AND GREEN OXFORD – CREATING WONDERFUL LIVING SPACES
Tel: 01865 593 330
If you are thinking of starting your own project we would love to help you. In the first instance please fill in the Developing Your Brief Questionnaire and we will give you a call back once we have had a chance to review it. Please also take a look at our Home Consultation, Fees and Disbursements and House Extension Costs pages to help you get an understanding of the likely costs moving forward.
Please note: as a general 'rule of thumb' Holland and Green's fees tend to work out at around 8-12% of final build costs and our projects typically have a construction cost of between £250, 000 and £2, 000, 000.