Architectural salvage Nottingham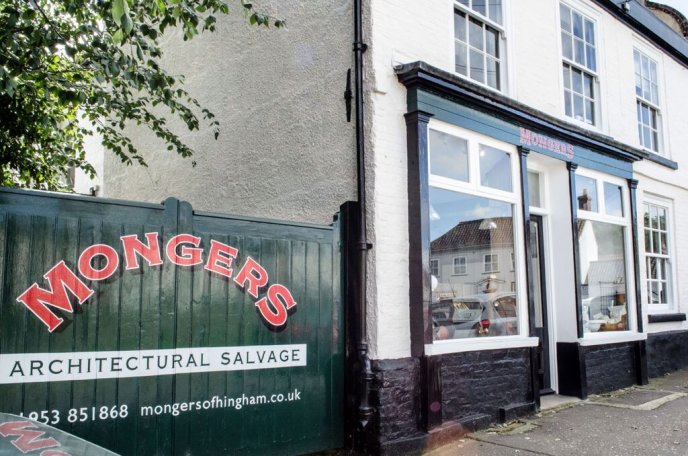 With a new showroom up at Patio World at Brookfields Garden Centre, Nottingham Reclaims is a lively company offering Interesting, Unusual and Exclusive Pieces of the Past for The Home and Garden to clients throughout Nottingham and Beyond. Formed in 2003 the company, although still young, has vast knoweldge and experience in the all aspects of the Architectural Salvage Business.

The firm can supply most types of architectural salvage - to include original period fireplaces, solid wood parquet flooring, doors and ironmongery, cast iron radiators, reclaimed building materials and original period features that are suitable for anyone who desires quality. They reclaim, restore, re-sell and re-install products for the home and garden that were obviously made to last and can add period charm to any home. Fully restored to their original glory, the product range includes genuine architectural antiques of unique beauty. The products are available at competitive prices via the New Showroom at Brookfields Garden Centre up on Mapperley Plains and the workshop and yard in Radford, as well as online through the recently re-vamped website.

The firm provides individuals with a wide range of restoration services and has on-site facilities. The expert staff ensure clients are completely satisfied with purchases. The services are intended to be cost effective and environmentally friendly every time.

With an ever-changing stock of wierd and wonderfuls, there is always something new to look at up at the yard. Great Environmentally Friendly, Recraft Items such as Table Lamps from Stone Balustrades and Coffee Tables from Industrial Pallets are just two examples of the most recent product range that is proving to be most popular with Nottingham Reclaims' already expanding group of customers, based throughout the UK, including top class designers and film production companies.