Famous Victorian buildings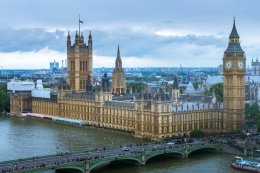 The term Victorian architecture describes several - predominantly revival - architectural styles that were popular from the mid- to the end of the 19th century; this period largely corresponds to the so-called Victorian era or the reign of Queen Victoria (1837-1901) after whom it was named. Though the leading Victorian architects were more or less guided by architectural styles of past periods, some of the world's most iconic buildings have been constructed during the Victorian era. Examples include:
Palace of Westminster
Home to the Houses of Parliament of the United Kingdom (the House of Commons and the House of Lords), the Palace of Westminster isn't only one of the most recognizable symbols of London. It is also one of the most famous buildings in the world. Its history dates back to the 11th century but the medieval palace complex was destroyed in a fire in 1834.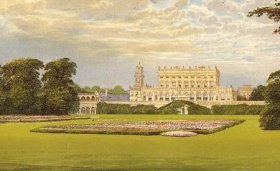 The Palace got its present-day Gothic style appearance following an extensive reconstruction to the design of architect Charles Barry (1795-1860) after the 1834 fire. In 1970, the Palace of Westminster was designated as Grade I listed building and in 1987, it was declared a UNESCO World Heritage Site.
Cliveden
Just like the Palace of Westminster, Cliveden got its present-day appearance after an extensive reconstruction due to a fire.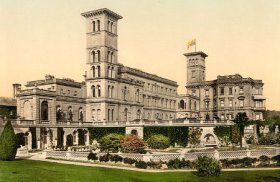 And just like the Palace of Westminster, the present-day Cliveden owes its appearance to the famous English architect Charles Barry who was hired by the mansion's owner George Sutherland-Leveson-Gower, 2nd Duke of Sutherland (1786-1861). But unlike the Palace of Westminster, Cliveden was built in the Italianate style, a 19th century revival of Classical architecture. Also known as the site of the so-called Profumo affair (a scandal involving the British War Secretary John Profumo and 19-year old showgirl Christine Keeler), the imposing mansion was turned into a luxury hotel in the 1980s.
Osborne House
The Osborne House is another fine example of the Italianate architectural style. The former royal residence in the Isle of Wight was built in the mid-19th century by Thomas Cubitt (1788-1855) to the design of Prince Albert (1819-1861) himself. Queen Victoria loved to retreat to Osborne with her husband as well as during her widowhood and died at the estate in 1901. After her death, a part of the Osborn House was turned into a private museum which, however, was open only to the members of the royal family. In the early 20th century, the House was also briefly used as a naval college.