Art Schools in England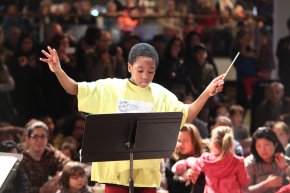 This fund aimed to develop and implement high-quality creative writing in schools in the North and South West of England
Status
Closed
Funding activity
Education and learning, participation, talent development
Eligibility
This fund was open to art, cultural and/or educational organisations.
Key dates
The programme invested in two funding awards over the three years from October 2015 to October 2018.
About the fund
The fund was created to enable children from places with socio-economic barriers to the arts and with the least engagement in the arts, to enjoy, learn and be inspired by art and culture.
Creative writing is an important skill for young people and is the bedrock of many art forms – poetry, fiction, lyrics, play scripts and screenplays, blogging and more. The fund aims to equip young people to write and express themselves imaginatively and skilfully, especially those who have not had access to such opportunities before. Participating pupils were also encouraged and supported to achieve an Arts Award.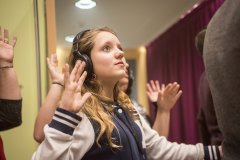 The Creative Writing in Schools fund helped schools to celebrate their art and culture provision through supporting them to achieve an Artsmark award.
It aimed to help build a thriving cultural sector in these regions by fostering relationships between schools and art/cultural organisations, enriching the professional development of both the writers involved and the teaching staff, to grow provision for young people in the future.
Projects will be delivered according to the school term from Spring 2016.
Children and young people
Find out about how we champion access to art and culture for children and young people and get involved with our Cultural Education Challenge

Find out more Musiko Musika's ECCO Concert at Southbank Centre. Photo © Harriet Armstrong / Musiko Musika.
Successful applicants
Award: £600, 000
With this Creative Writing in Schools award of £600, 000, First Story will bring professional writers into secondary schools serving low-income communities across Bradford, Leeds, Kirklees, Calderdale, Sheffield, Doncaster and Hull. They will work with teachers and students to foster creativity and communication skills, running intensive, fun programmes to help students find their voices and raise their aspirations. This in turn will give students the skills and confidence they need to achieve those aspirations.