Architectural Studio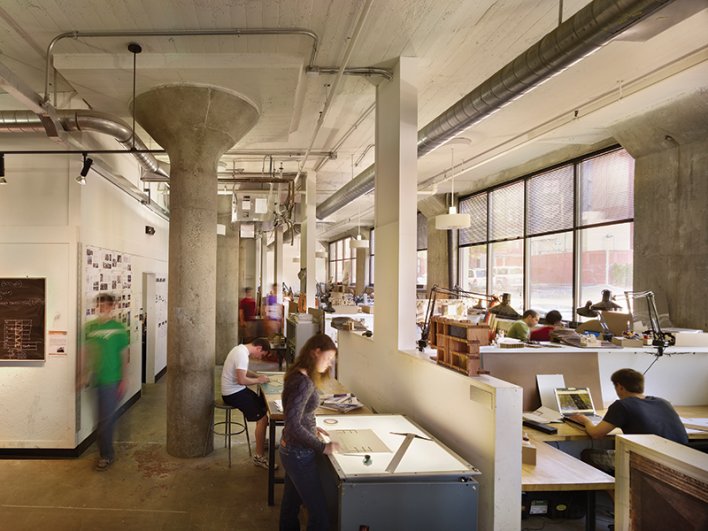 The Columbus Architectural Studio will be led by Dan Hanes, a designer of projects in the Arena District, and other former employees of the 360 Architecture firm that was acquired by HOK.
Hanes likened the evolution to going from a little bluegrass band (360 Architecture) to a world class symphony (HOK) and then back to a bluegrass band (Columbus Architectural Studio).
"They (HOK) go after a lot of large-scale projects, in town and nationally, " he told me. "But we wanted to kind of focus in on a different kind of client, focus a little bit closer to home on the projects we wanted to do (and) have even more flexibility to work with clients we wanted to work with. We will be working with some smaller-scale clients."
The employee-owned Columbus Architectural Studio will be based out of 375 N. Front St., in offices attached to Nationwide Arena, beginning on Monday.
Hanes served as the local practice leader for both firms.
"My wife and (I) moved down here in 1999 and opened the office ... Nationwide Realty Investors said, 'Come down here and open a studio and we'll keep you busy, '" Hanes said. "They gave us a lot of the work in Arena District and Grandview Yard, we've been able to maintain a studio of roughly 10 folks."
HOK says it will maintain a Columbus office offering a wide range of expertise.
Hanes, who departs as a vice president and minority shareholder of the firm, said there are no hard feelings amid the exodus.
"They actually have been very surprisingly cordial and professional in the way they've been going about this, " Hanes said. "Frankly I'm hoping we can work together on projects in the future. They're the gold standard really. Kudos to them in the way they've handled it."