Landmarks in London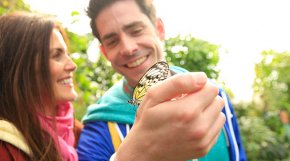 Discover some of the best places to visit in London
Visitors love coming to London because of the wide variety of things to do and places to visit in London. You can expect all and any passions and interests to be entertained with a range of unique landmarks, museums and monuments in this historic city.
London's newest attraction, the ArcelorMittal Orbit, has now become one of the most iconic places to visit for both its curious structure and its views over London. With two observation platforms, visitors can overlook the Olympic Park, which hosted the 2012 Olympic Games, and enjoy a panorama over East London and the City. In the summer the Orbit even hosts a bar so you can catch the sunset with a drink; one of the best ways to spend a long warm evening.
If you're looking for places to visit in London with your family London Zoo is one of the most popular attractions for a day out with the kids. With over 12, 000 wild animals – gorillas, tigers and meerkats to name a few – London Zoo is the world's oldest historic zoo and is dedicated to preserving all manner of wildlife and species.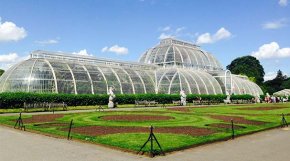 There are a range of exhibits from Into Africa and Butterfly Paradise where you can discover some of the world's most unusual animals – the kids will love it!
Along the River Thames there are plenty of things to do and places to visit, including the historic HMS Belfast which is docked on the South Bank. Jump aboard and learn about the role she played in wartime history and experience what life was like on deck. The Shakespeare's Globe Theatre is another must-see on your trip to London to discover the works and life of the famous Bard. Join in on a tour of this reconstructed Elizabethan open-air playhouse and go backstage to see what goes into making a Shakespearean play.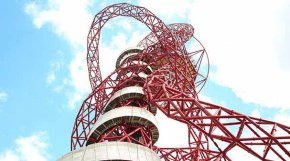 When the sun is out, a trip out to the Royal Botanical Kew Gardens is worth it! Walk around the 121 hectares of exotic oases in the quiet and rural West London which provides a relaxing break from the bustle of the inner city. Climb up the Treetop Walk and through the Nature Trails and Rose Gardens and you'll see why Kew Gardens is considered one of the top places to visit in London.
If you choose a London Pass with Oyster Travelcard you'll be able to travel out to some of London's most unique attractions for free, such as Chislehurst Caves, where you can explore underground passageways and old mining tunnels; or go wildlife spotting at the London Wetland Centre. If you want a really unique place to visit, go to BAPS Shri Swaminarayan Mandir, an Ancient Indian temple, to get an insight into London's multi-cultural and multi-spiritual life.