Best Architecture in London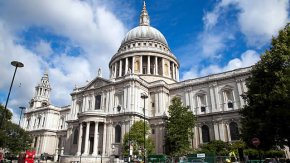 Westminster Abbey
Formerly called the Collegiate Church of St. Peter at Westminster, Westminster Abbey is visited by more than one million people a year and it's easy to see why. A marvellous gothic abbey, construction began on the present church under Henry III, who selected the site to be the place of his burial.
St Paul's Cathedral
St Paul's Cathedral, designed by the great Sir Christopher Wren, is one of London's top attractions. Sitting atop Ludgate Hill, the cathedral is said to be at the highest point of the City of London. Its dome, framed by the spires of Wren's city churches, is one of the most recognisable sights in the capital.
Houses of Parliament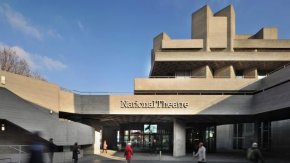 More than 1000 years of history can be discovered at London's magnificent Houses of Parliament, stretching beautifully around the corners of Westminster and housing Big Ben. View it from the bank of the Thames and admire a building that continues to remain one of the capital's biggest attractions.
St. Pancras Renaissance London Hotel
Formerly the St. Pancras Chambers, the Renaissance London Hotel is a hub of magnificence, stretching widely across the back of St. Pancras train station and containing a clock tower more than 80 metres (260 feet) high. It has more than 200 rooms and a grand staircase that will take your breath away.
National Theatre
The National Theatre building on the South Bank is one of London's foremost brutalist structures. It was designed by architects Sir Denys Landun and Peter Softley and built in three stages, beginning in the 1970s. Its many interesting terraces and foyers surround four separate auditoria and have regularly been used for experimental outdoor theatre.
Drapers Hall
Dating back to the 1770's, Drapers Hall is home to the Worshipful Company of Drapers, one of London's 12 great historic livery companies formed in the Middle Ages.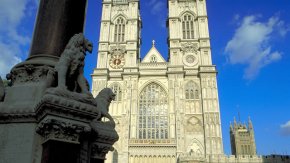 Twice burned down before surviving bombing during the Blitz, the current structure of the hall is grandiose, with a main function room fit for more than 260 guests bursting with chandeliers and tapestries.
Battersea Power Station
Located on the south bank of the River Thames in Battersea, South West London, this Grade-II listed coal-fired power station hasn't been in use for more than 30 years but has recently cemented itself as one of London's most popular landmarks. It is the largest brick building in Europe and is known for its lavish art deco fittings and interior.
The Gherkin
The Gherkin at 30 St Mary Axe is so named due to its strange vegetable-like shape. It is situated in the heart of London's financial district and was designed by legendary architect Norman Foster. The Gherkin is often used as one of London's best examples of brilliant contemporary architecture. Visit its restaurant Searcys at The Gherkin for a 360 degree view of the London skyline.