Open Architecture London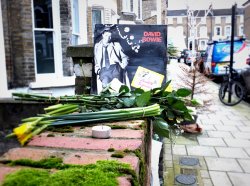 The annual Open House London weekend, which takes place on, gives Londoners the chance to explore behind the closed doors of some of the capital's biggest, most renowned and most secret venues for free this September. This is your chance to explore a bit of hidden London and have a poke around some of London's best buildings.
It takes place for one weekend and one weekend only - Saturday September 17–Sunday September 18 2016.
Where is Open House London?
Across the whole of London, with the full programme of architectural venues spanning 30 of the capital's boroughs.
What is Open House London?
An annual celebration of London's architecture and design, which allows access to 800-odd venues not normally open to the public – private homes, government buildings, historic sites, educational establishments – but it's not just about being nosy, there are also loads of walks and tours to bring the buildings alive. See below for more details.
How much does Open House London cost?
Amazingly, it's all free. Some of the popular events need to be pre-booked, but otherwise you can just turn up on the day.