Subjects needed for Architecture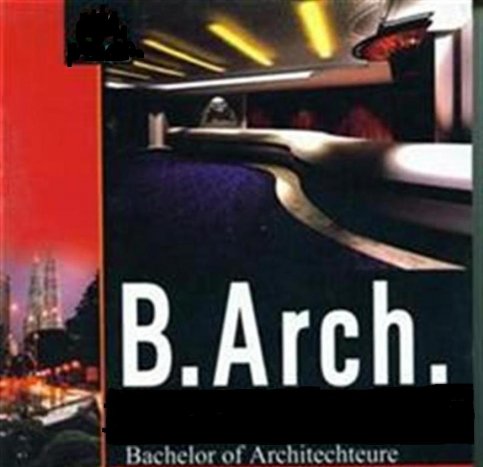 For architecture courses, structural engineering, architectural history, principles of environmental design and building material studies are all key early parts of BA or BSc programmes. Some institutions such as the University of Cambridge concentrate a large part of their programme on giving students a detailed understanding of the history of architecture whilst others immediately concentrate on the physics and engineering behind buildings and how to piece together their workings. Coventry University offers a BSc in Architecture which splits into three themed years: unsettled (understanding the constant changes in the subject), survival (looking at themes of sustainability and weathering) and reconciliation (bringing the course together and understanding the social position of architecture). Opportunities to work in practices, to meet architects and visit sites mean that abstract knowledge soon turns to applied skill. At the end of the three years of study there will be four more to go for those wanting to be fully trained where even further study will provide the depth of knowledge and versatility required of qualified architect. At Oxford Brookes, meanwhile, students on the construction project management programme can learn management and building skills that will prepare them for running building sites and turning the ideas of architects into real, tangible buildings.
What can you expect?
It takes many years to become an architect so patience, passion and determination are all very much in need. A qualified architect designs buildings that will be around long after them: overuse the concrete and be forever cursed, create elegant, innovative and artistic spaces and you'll be celebrated by robots on hovercraft in 2192. Maybe.
What are the usual A-levels you need?
A historic requirement to have maths at A-level has softened recently but high grades at GCSE for maths and physics are still a must. Art can be a useful degree as many institutions will ask for a portfolio of work at GCSE. Architecture is a hugely popular degree option and so the best institutions can demand the top grades. Students should be prepared to radiate passion for this vocation at interview. Oxford Brookes' construction project management programme does require A-level equivalents but only GCSE maths is essential in terms of specifics.
Career prospects
Building programmes are notoriously economy reliant and both builders and architects can never be totally certain about the future of their profession beyond that new buildings or repairs will always be necessary. Graduates who see through the full seven years of studies will find that wages and opportunities to run practices are excellent and even when private households and companies are reducing their building budgets, the government will have schools, hospitals or council building needs.
Top places to study
The latest Complete University Guide (published in April 2011) rates Cambridge, Bath, UCL, Edinburgh School of Architecture and Sheffield as the top five universities for this subject according to an index based on student satisfaction; entry standards; an assessment of the quality of the university's research; and graduate prospects.