University of Liverpool Architecture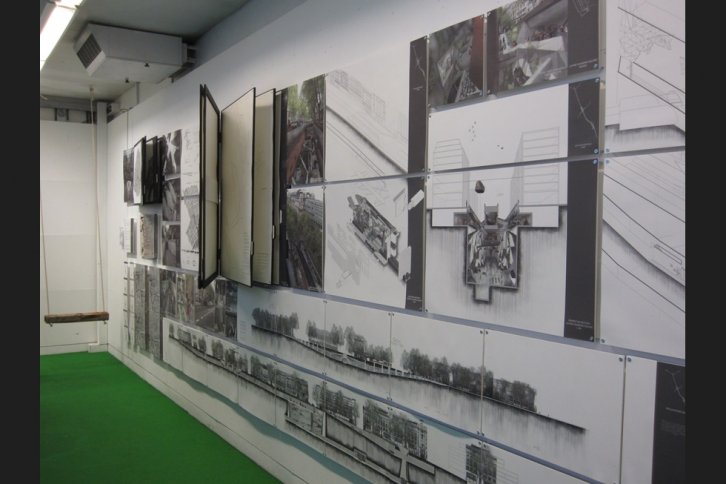 Are you fascinated by the buildings and landscapes that make up the world around us? If you ask yourself why they are there, how they were created, and what the future might hold, then this is the programme for you. We encourage a creative and individual approach to the future, knowing that more career paths are opening up each moment, and knowing that understanding design is crucial to the 21st century. RIBA Part I is awarded on completion of the degree.
‌‌Each year contains core modules in History of Architecture and Planning; Building Technology and Structures; and Environmental Science and Design. In addition you will have the opportunity to take modules in Design Computing and Sustainable Environment. Students combine these modules with Studio Design. The Design Studio is the dominant focus, taking up 50% of the module load in each year.
Work Placement
Before commencing RIBA Part II graduates need to undertake one year's full-time work in an architect's office. To facilitate this, we provide informal help in putting potential employers in contact with graduates.
Design Studies BA (Hons)
Students have the option to transfer to the new non-professional Design Studies BA (Hons) programme in Year Two. Students will specialise in the analysis and evaluation of 'design' understood as a complex historical and contemporary concept related to practices in architecture, planning, product manufacture, and the visual arts. Flexible yet intellectually coherent and developmental, Design Studies equips students for a wide range of vocational options in the construction industry, design and planning agencies, and related fields in public policy and education. Students who elect to follow this route will graduate with a Design Studies BA (Hons).
Alex Dusterloh gives tips to aspiring architects on how to produce a successful portfolio:
Number of first year students
130 Year One undergraduates in 2015
UK league tables
• Ranked 9th in the UK for 4* and 3* research (REF 2014) • Top 10 - Complete University Guide
Graduate prospects
91% of graduates in employment or further education (Destination of Leavers from Higher Education 2013/14) 87% said their communication skills had improved
National Student Survey
Overall satisfaction 84% and 92% of our students considered their teachers to be enthusiastic about their subjects (National Student Survey 2015)
External endorsements
RIBA and arb
Why this subject?
Choose a University which is at the vanguard of Architecture education. We are the oldest university School of Architecture; the first in the world to have Royal Institute of British Architects (RIBA) accredited programmes, gaining accreditation in 1906.We were therefore responsible for setting the standard for architectural education and have maintained it ever since. As part of the original 'redbrick' university, we are founded on the integration of original research and high-quality teaching and we are ranked in the top 10 in the UK for research excellence(Research Excellence Framework, REF 2014).Our alumni include Sir James Stirling, after whom the RIBA Stirling Prize was named.
Be inspired in a dynamic city setting. Our location in the heart of the world heritage port city of Liverpool means we respond to its outward-looking international focus. With its impressive architectural heritage and award winning contemporary architecture – including the 2014 Stirling prize winning Everyman Theatre– Liverpool provides an excellent backdrop to our focus in both research and teaching on the design of cities and the urban situation.
Support your creativity with solid practical skills. We understand art and technology as complementary aspects of the study and creation of architecture and focus on creating architecture graduates who balance imagination and creativity with real-world knowledge and skills. All teaching staff are actively involved in professional consultancy and academic research which means that all our students benefit from their extensive range of knowledge.