Architects South East London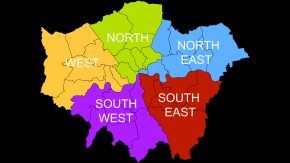 Looking for an architectural designer or planning consultant in South East London? Well, your search ends right here!
Since 2009, we've been working with the planning and building control departments of all London boroughs in South East London on numerous applications so that we know their local planning policies, building regulations and requirements inside out.
Not to mention that we are conveniently located in the heart of Greenwich to cover all areas in SE London including:
Bexley Council
Bromley Council
Greenwich Council
Lewisham Council
Southwark Council
Our "Advanced Smart Planning & Design" service not only helps you obtain planning permission but also helps you unlock the potential of your property, create good design and build cost effectively because we understand that achieving your property development ambitions is not just about securing the planning consent you need.
Now you must be wondering the types of the projects we specialise in. Here's the list:
Rear & Side & Basement Extensions Planning Applications
Loft Conversions Planning Applications
Change of Use Class Planning Applications
House in Multiple Occupation HMOs Planning Applications
Flat Conversions & Sub-divisions Planning Applications
New Build Houses & Flats Planning Applications
To date we've helped over 100+ homeowners and businesses bring their projects to life... How would it feel to join people just like you, get planning permission and achieve your goals on your project?
But before you consider using our design and planning services, let's read what makes us uniquely different so you can make the right decision:
Your Local Architectural Designers & Planning Consultants
Our "Advanced Smart Planning + Design" technique
Step by step Professional Assistance on Property Development
Trusted by Hundreds on Residential & Commercial Projects
A very detailed accurate Planning Drawings
No questions asked guarantee for Planning Validations
Smarter Planning Champion status by the Planning Portal
Highly Recommended and 5-Stars Rated service
Architects at Urbanist Architecture have put their heart and soul into our new build house project. They made it the thing they care about most. I am very satisfied with the service and would like to thank the team for their efforts!..

Mr Hewitt (Surrey GU21)

They helped me almost triple my rental income! I got my planning permission not just for converting my house into flats but for also extending my property to rear and up to add more bedrooms and flats. I quickly realised how an architect could do much more for me!

Mr John R. (London N16)

What an awesome service from a great firm, all of the aggravation I had from Dagenham Council melted away with the professional approach. They comprehensively met the questions raised and gave me peace of mind.

Mr & Mrs Jezeph (London RM8)

A very hard working and professional team who approach a project like it's their own. Got my planning permission obtained promptly for a commercial project. Highly recommended.

Mr Vincenzo (London E2)

We've been so impressed with the way Mimarch Planning London and Urbanist Architecture teams have worked tirelessly together to deliver a very successful project.

Mimarch Planning London Ltd (London EC2A)

I searched all over, talked with many architects and looked at many different websites to decide which company to use and yours was by far the best. From the very beginning I knew that I was making the right decision in trusting you. Thank you!!

Mrs Julia G. (Eaton Square SW1X)

Your professional approach combined with your customer focus differentiates you straight away. Urbanist Architecture listens, creates and supports during the entire procedure.

Mr Denis Z. (London E13)

He has been extremely professional when dealing with the council and applying for planning permission. He has an incredible amount of knowledge and we'd really be lost in our project without him and his team.

Mrs Kate A. (London SE23)

My advice if you want monkeys, go to the zoo. But if you want a professional service and done properly from a dedicated team then contact these guys. I will definitely be using them again for other forthcoming projects.

Mr Bobby G. (London N21)

The quality of work was great and we are very happy with the overall service. We will recommend your service to anyone who needs architectural design services for planning application.