Architects Journal online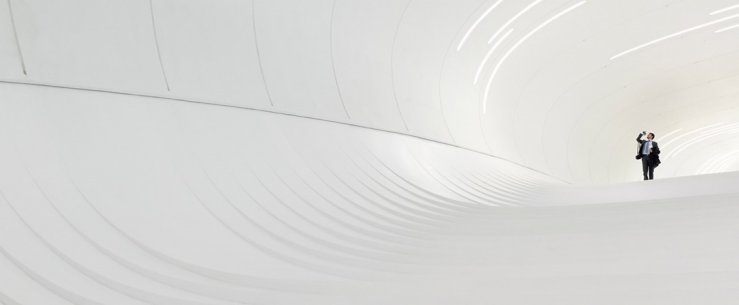 The AR is overseen by editor Christine Murray, and covers architecture and design around the world. Previous editors of the magazine include renowned historian Nikolaus Pevsner.
Murray told Dezeen that, although the company plans to focus on digital, she believes the print editions of the magazines could continue to run with support from the architectural industry.
"The company's strategy is to be less reliant on print in general, particularly in markets that will no longer support that medium, " she said.
"In architecture, print will likely remain as an option for subscribers alongside digital for some time, so long as the profession itself supports the production and distribution of print."
Related story:
Emap has been a publishing institution for almost 70 years, but in 2008 the company sold its radio, television and consumer media businesses to German company Bauer. The business-to-business division was later acquired by the private equity group now known as Top Right.
Top Right now plans to "retire" the Emap brand, combining it with database brand 4C.
"This is a fantastically exciting time in the evolution of our businesses and creating this new company is an opportunity to finalise the successful digital migration of our great brands which started four years ago, " said Emap chief executive Natasha Christie-Miller.
Several specialist print magazines in the architecture and design sector have already fallen victim to the move online. The UK's only other weekly, Building Design (BD), went out of print last year.
Italian architecture magazine Abitare has also stopped its monthly print edition, and UK design title Design Week ended its weekly print edition in 2011 in favour of an online strategy.