Glasgow School of Art Library catalogue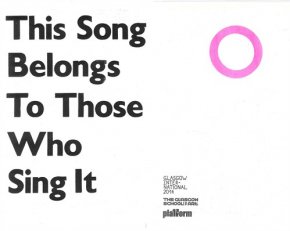 Inhale/Exhale
Alice Channer
Risograph printed newspaper leaflet to accompany Michael Stumpf's exhibition for Glasgow International Festival of Visual Arts 2014 with a text by Jenny Brownrigg, Exhibitions Director.
Leaflet layout and typesetting: Steven Swinney
Letterpress artwork: Edwin Pickstone and Michael Stumpf
Cabbages in an Orchard
Graham Fagen
The publication Cabbages in an Orchard was inspired by the aesthetic of 'The Magazine', a DIY publication where early Mackintosh plant drawings were collated with the work of his peers.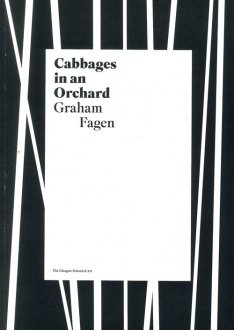 The publication created for Graham Fagen's solo exhibition in the Reid Gallery with the same name, features images of all works in the exhibition and essays by Graham Fagen and Johnny Rodger.
In the early 2000's not long after graduating from art school Stuart Murray was compelled to attend a Gateway to Work course, part of the new deal workfare programme which was introduced by Tony Blair's first new Labour government. Almost fifteen years later, aided by extensive notes made at the time, this book documents the experience.
A collection of drawings by Stuart Murray, produced for GSA Exhibitions.
www.stuartmurray.co.uk
Postcards for Kellenberger-White
London-based design studio Kellenberger–White showcased the identity they developed for Glasgow International Festival of Visual Art in 2014 for this exhibition in the Reid Gallery (13 March - 12 April 2015). Kellenberger-White have been nominated by Design Museum in Graphics Section for Design of the Year 2015 for this design identity.