Glasgow School of Art Fashion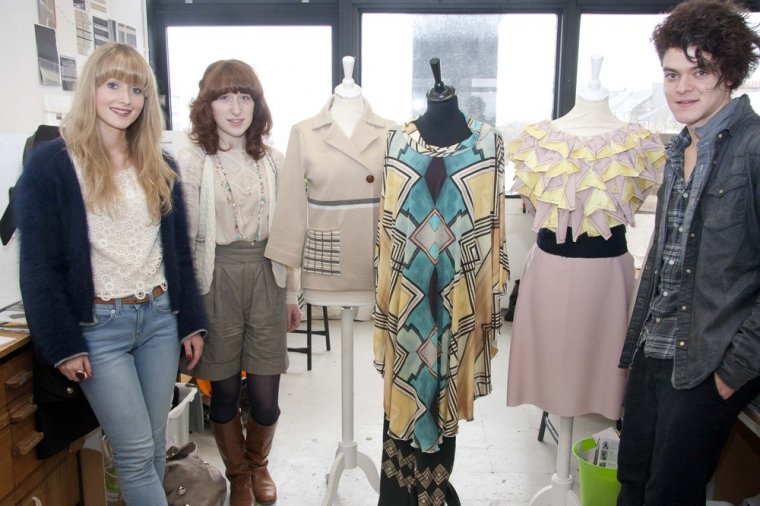 Programme Overview
In the Department of Fashion and Textiles at The Glasgow School of Art you will find an international community of around 150 students at both undergraduate and postgraduate level. At undergraduate level there are two specialist programmes in both Fashion Design and Textile Design.
Fashion Design is concerned with the design of clothing. Fashion Designers consider the shape, cut, silhouette and construction of clothing and tend to think more three dimensionally when designing.
The programme aims to create highly specialized subject experts in an 'expert amongst experts' environment which values the interactive, synergetic and ever evolving nature of Fashion Design
Jimmy Stephen-Cran BA (Hons) MA
Head of Department – Fashion and Textiles
Programme Structure and Characteristics
The programme has four stages:
Stage 1 (1st Year) – Underpinning
Stage 2 (2nd Year) – Grounding
Stage 3 (3rd Year) – Contextualization
Stage 4 (4th year) – Expertise
The programme is composed of two subject specialisms - menswear and womenswear - which enable depth of enquiry and subject specialist expertise. Selection for a subject specialism at the end of Stage 2 will be determined on evidence of aptitude and potential. This increasing singular subject specialist focus of study will provide the means to examine the parameters of each subject specialism in depth.
The curriculum of each pathway and stage provides a sequential learning experience to ensure continual development from Stage 1 through to Programme completion.
The curriculum of each stage is structured in to courses which are project based. Projects and courses vary in length within and across the three academic terms of each stage. Project based enquiry is core to the curriculum.
A range of core competencies essential to Fashion Design inform the curriculum content, structure and organization as well as the learning and teaching approaches and assessment criteria.
The programme promotes a culture that recognizes teamwork and interdisciplinary peer learning as well as independence as essential elements in the effective practice of Fashion Design.
Students will be supported to:
Acquire a thorough understanding of the Fashion Design process and develop nin-depth drawing and colour expertise alongside technical prowess.
Honour and learn from Fashion Design traditions and look to the future at the same time.
Balance originality of concept with design viability.
Stretch, challenge and integrate digital technologies alongside labour intensive handwork and limited production.
Engage in critical reflection in response to individual Fashion Design interests.
Forum for Critical Inquiry
A element of the programme is delivered by the Forum for Critical Inquiry (FoCI) The Forum is an essential component of the programme. For most of the four years of undergraduate programmes in design and fine art, one day per week of the student timetable is allocated to the Forum. It is a cross-school and externally linked critical mass of diverse research expertise in broad-based critical studies for contemporary creative practices in design, art and architecture.
The range of teaching styles varies from traditional keynote lectures to interactive discussion groups and experiential learning. Courses are constructed in order to both underpin studio practice and to open out and extend the range of student research.
All students are required to attend lectures and discussion groups, to make oral presentations, to write essays and in the final year, to present a piece of personal research in the form of an Extended Essay (20% of the final degree mark) or a Dissertation (30% of the final degree mark).
Students requiring learning support are provided with additional teaching tailored to individual needs. Each student also has a departmental contact tutor who acts in an advisory and pastoral capacity in relation to progress in Forum for Critical Inquiry.