Places in Scotland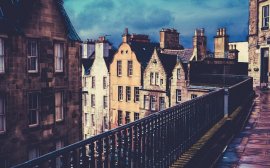 Reader offer:
Edinburgh Photo: AP/FOTOLIA
2. Glasgow
"Glasgow is back, " says Gavin Bell, our expert. "Once the second city of the British Empire, when its shipping, industry and commerce circled the globe, it has reinvented itself as a cultural powerhouse of music, creative arts, theatre, design and innovative cuisine."
It is architecturally impressive, with "a wealth of extravagant Victorian buildings in red and blond sandstone… Italianate palazzo facades, Art Nouveau reminiscent of Gaudi, and classical Greek and Roman motifs", and is a "sociable city that has always known how to party".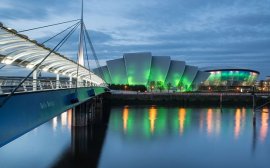 Glasgow Photo: AP/FOTOLIA
3. The Outer Hebrides
Scotland isn't the most obvious choice for a beach holiday, but the 15 inhabited islands that make up the Outer Hebrides can boast some of Europe's most beautiful stretches of sand – many of which could easily be mistaken for somewhere in the Caribbean.
On mountainous Harris head for Luskentyre, an ethereal blur of swirling sands and shimmering blue streaks, or Scarista, which, being prone to big Atlantic swells, attracts surfers.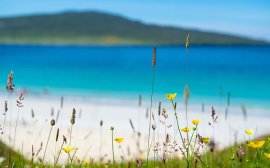 On North Uist try Traigh Lingeigh and Traigh Hornais, for great sea views, Hosta Beach, for surfing, or West Beach, three miles of blissful solitude on Berneray.
And on Barra, it has to be Traigh Eais, an exhilarating one-mile stretch of sand, Traigh Mhor, the world's only beach that doubles as an airport, or Tangasdale Beach, a great spot for sunsets, with powder sand and deep blue seas, and framed by low green headlands and black rocks.
: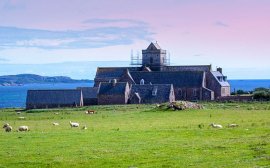 Luskentyre Photo: AP/FOTOLIA
4. The Inner Hebrides
This chain of 79 islands – 35 of which are inhabited – can boast some of Scotland's most fascinating destinations.
Iona is a haven of peace, its Abbey is a place for quiet reflection amid the sacred remains of 60 Scottish, Irish and Norwegian kings.
There's whisky galore on Islay, with no fewer than eight distilleries, as well as tranquil beauty, sweeping vistas and more than 20 beaches.
Jura is a land apart, among the wildest and most rugged places in Britain. There are stags on the hills, otters by the shore and golden eagles among the crags – and barely 200 people living along its only road.
And Mull, meanwhile, offers imposing mountain scenery, the town of Tobermory, known for its brightly painted waterfront houses, and a beach of golden sand and crystal clear water at Calgary.
:
Iona Abbey Photo: AP/FOTOLIA