Oxford Camera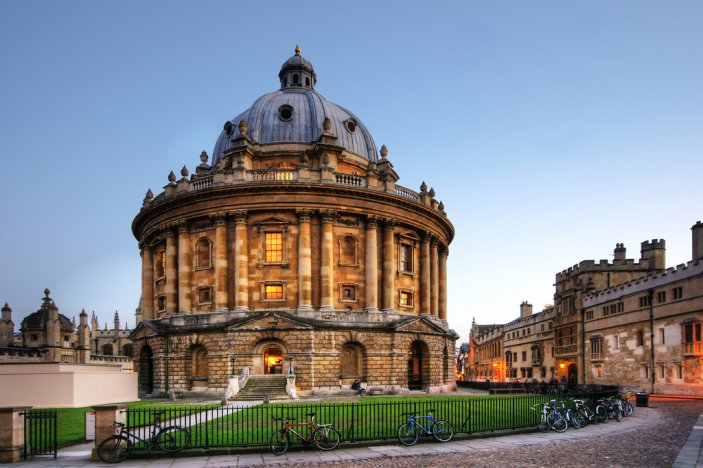 Welcome to our Oxford Webcams! These webcams are located in the Oxford Internet Institute (OII), University of Oxford, Oxford OX1 3JS, UK (find on Google Maps). They are Axis M1011 webcams, serving an .h264 encoded stream. Comments and feedback are gratefully received! Email: webcam@oii.ox.ac.uk
Oxford Internet Institute Camera 1
Camera 1 looks towards the south of St Giles, a street in central Oxford. The Victorian gothic Randolph Hotel is directly in front. To the left you can see the Martyrs' Memorial, which commemorates the Oxford Martyrs, Thomas Cranmer, Hugh Latimer and Nicholas Ridley. The three Anglican bishops were tried for heresy in 1555 and subsequently burnt at the stake in Broad Street, located nearby just outside the old city walls (the site is marked by a cross sunk in the road). The monument was completed in 1843 after two years' work, having replaced "a picturesque but tottering old house". As well as being a monument to the Reformation, the memorial is also a landmark of the 19th century Oxford Movement, propagated by John Keble, John Henry Newman and others. Profoundly alarmed at the Catholic realignment the movement was bringing into the Church of England, the Rev. Golightly and other low church Anglican clergy raised the funds for erecting the memorial (with its highly pro-Protestant and anti-Catholic inscription) as a public propaganda move. Popular rumour is that students in the past have convinced tourists that it was the spire of an underground church. This would result in the tourists venturing down a flight of stairs near the Memorial which actually leads to the public toilets.
Oxford Internet Institute Camera 2
Camera 2 looks to the north of St Giles. To the left of the frame, on the other side of the street, you can see the back of the Ashmolean, the Classics faculty, Blackfriars (a Dominican priory), and behind the tree is: Pusey House (1884; founded in memory of Edward Pusey, one of the leaders of the Oxford Movement), and Pusey House Chapel, the Oxfam Bookshop (the first to be opened; the original Oxfam shop is behind the OII on Broad Street), the Eagle and Child pub (1650; popularly known as "The Bird and Baby"), famous meeting place of the Inklings (including C.S. Lewis and J.R.R. Tolkien), who met in the 'Rabbit Room' at the back of the pub. To the right of the frame you can see 'Najars Place' (or 'the Hut') a converted cabmen's shelter (1896). Just off camera to the right is St John's College (1555).