Oxford Brookes logo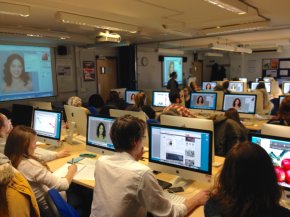 The Centre is based in the Richard Hamilton Building, which also houses the School of Arts
The Richard Hamilton Building
The Publishing IT Suite in the Tonge Building
Classes for the Publishing programmes take place at the Headington Campus of the University, including in the newly opened John Henry Brookes building. Facilities available to publishing students include a purpose-built IT suite with an interactive whiteboard and sound and video projection. All students have the opportunity to learn and use professional software such as Adobe InDesign.
The IT suite has over 40 Mac desktop computers with up-to-date software, including Adobe Creative Cloud
Other computer facilities (some with 24-hour access) are available within Oxford Brookes University through Computer Services
A dedicated suite of five Macs in the Richard Hamilton Building for project work
The Library carries an outstanding collection of books, journals and electronic resources relating to publishing built up over many years. Students have access to all relevant databases including Book Facts Online, the Bookseller, Business Source Complete, Fame, Global Publishing Information Reports, Logos, Mintel, Nielsen Bookscan, and Pirabase. Information about these can be found on the Library's subject help pages for Publishing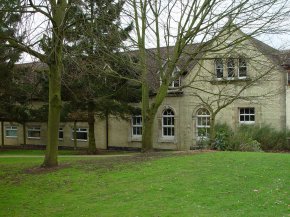 The Library also includes a number of special collections of relevance to publishing students and researchers:
Booker Prize Archive
The Library at Oxford Brookes has become the permanent home of the Booker Prize Archive. This is an extraordinarily rich collection of correspondence, records and press coverage of the most famous and influential literary prize in the United Kingdom. It offers unique research possibilities for students both of publishing and modern literature.
Books that Shaped the Century
This is a collection of over 100 books that were selected by the professional publishing journal, Logos, as being pivotal to the development of human life in the Twentieth Century. There is an annotated catalogue and a shadow collection of all the books in their English-language translations which is available on loan to schools and libraries.