Images of London landmarks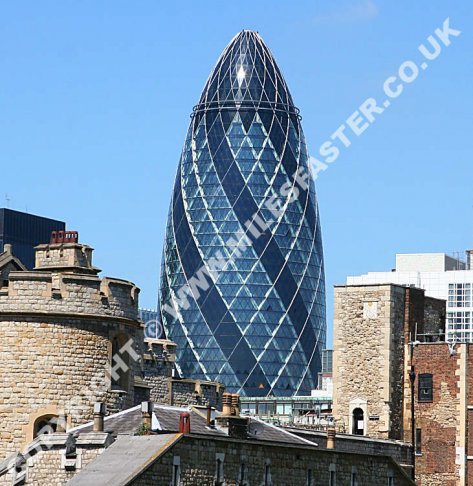 Two years in the making, the London Picture Map includes more than 150, 000 historical images.
A close-up of the London Picture Map, showing the incredible density of entries.
With over 150, 000 pictures now mapped across the city, a new digital photo archive of the city of London is so rich in content it's almost too much to cope with.
Launched last week, Collage, The London Picture Map allows you to trace London's visual history street by street. Supported by the City of London Corporation, it's the result of two full years of digitizing and mapping images from the London Metropolitan Archive and the Guildhall Art Gallery, which together possess the largest collection of London images in the world.
This huge task has now made reimagining old London easier than ever. Simply choose a location across the city and a few clicks will lead you directly to tens of thousands of photos, paintings, drawings and historic posters. It's the ideal visual counterpart to an ancient city where, even in recently built areas, you can often feel like you're treading on ghosts. Think of the London Picture Map as a dream chest opening up views to not just what once was, but to what could have been.
Some of the most striking pictures from the archive—from which all images below are reproduced with permission—show London landmarks in the making. This photo from 1892, for example, shows Tower Bridge as a still half-built metal cage, with no hint as yet to the neo-gothic masonry that would soon smother it.
Elsewhere, the archive shows ideas of how the bridge could have looked. This alternative design is even more fantastical and gothic than the eventual bridge, though its castle-like towers are somehow overshadowed by its central metal arch.
The archive also reveals the many different historical layers in the city's built fabric. The picture below shows a street in Deptford, Southeast London, an old riverside town later swallowed up by the city. By the time this photo was taken in 1911, the once grand 18th century merchants' houses of the area were inhabited by much poorer tenants. The scene looks like it could have come from a century earlier. Fast-forward to today, however, and you can see on Street View that half of these houses are still there, though one side of the street is now filled with newer social housing.
Some sections of the archive make it clear why so much of London is newly built. It's not just a case of undervalued tracts of historic buildings being demolished and redeveloped, though the city has experienced that aplenty. Large chunks of London, especially the City of London and the eastern Docklands, were all but flattened by Nazi bombing in World War II. This picture taken in 1942 looking north from the dome of St Paul's Cathedral gives an idea of the devastation.
The archive offers far more than just views of city architecture, however. It is also packed with historic street scenes, such as the one below of a street stall selling "fancy goods"—which in this case seems to mean mainly combs for holding hair in place—at an unconfirmed location. While everyone in the picture at least seems to be reasonably well fed, neither the street nor the clothes shown are in good repair, a reminder that extreme poverty (as opposed to relative poverty) was a feature of London life until quite recently.
If all that makes London's past sound unremittingly grim, rest assured that the archive also details some of the pleasures of city life, as testified to by this pair of cross-looking Lynxes on a poster advertising streetcars to the London Zoo.
Mind you, not all the entertainments recorded in the archive would pass muster in today's London. Among posters advertising tattooed men, a 490 pound "giant youth" and hairy man-creatures from "the primeval Russian forests, " there is this 1886 bill inviting Londoners to view Madame Polonawsky, the Bearded Lady.