German Architecture Museum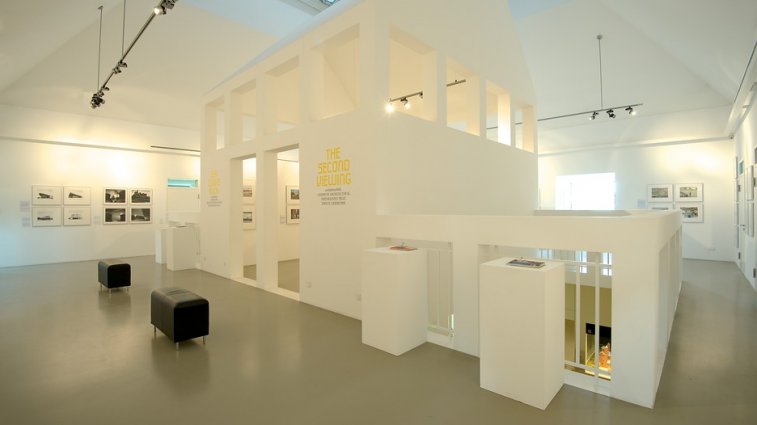 This museum is a valuable resource for architecture fans. It features one of Germany's largest collections of scale models, from Egyptian temples to skyscrapers.
Enter the neoclassical pillars of a 19th-century villa on the south bank of the Main River to see the German Architecture Museum (Deutsches Architekturmuseum, DAM). Built as a house inside a house, the museum's collection rests within a sleek, postmodern structure built in the center of the grand villa.
Tour the permanent exhibit to see architecture evolve from its earliest roots to its most recent developments. Entitled "From Primitive Hut to Skyscraper, " the exhibition contains 25 models of prominent buildings from throughout the ages. The descriptions are provided in both English and German, and guide you through the history and design of each building.
The models are from all over the world, not just Germany. Among them is a scale model of an Egyptian temple from 1400 B.C. as well as London's Crystal Palace, which is considered to be one of the most important modern buildings in the world. Look for the cylindrical Main Tower, which you may recognize from the Frankfurt skyline.
Contemporary architecture fans will appreciate DAM's temporary exhibitions, which highlight trends in buildings being designed today.
Attend one of the many scholarly lectures presented each week by the museum. These are generally offered only in German. The museum also provides fun clinics for children, including a Lego-building class commonly conducted during the summer.
Visit the café on the first floor of the museum for a snack and to enjoy the views over the city from its large windows.
DAM is one of many museums on the Frankfurt Museumsufer, or Museum Embankment, along the south side of the Main River. It's within walking distance of the Schweizer Platz stop on the U-Bahn, as well as the other museums on the embankment. Parking is available for a fee in a garage nearby just off Walter-Kolb-Strasse.