Find an Architects RIBA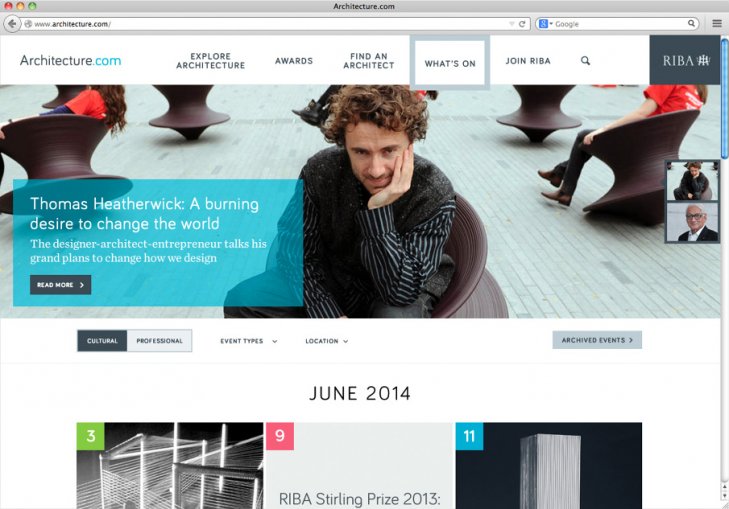 "We're good at seeing the big picture, " says Jane Duncan, who has run her own practice in Amersham for 15 years. This could mean maximising a property's potential, reconfiguring rooms or overcoming a building's constraints.
It was exactly that "big picture" that Christian Allsop says he lacked during his extravagant conversion of four, separate flats, into one huge home in Chelsea 12 years ago. He saved money by not employing an architect, but once he started living in the house, he realised it didn't quite hang together. "We've got a very dark basement, two separate terraces, and a loo that opens straight into the sitting room, " says Christian, a commercial property consultant. He's renovating the interior again, this time with an architect, and hopes to end up with a house that "really works".
Architects help navigate the planning process and building regulations too. "Submissions are getting more complicated because planners have expanded their role, " says Julian Owen, a Nottingham-based architect and author of the guide Home Extensions Design. "Planners are increasingly involved in minor matters that have little impact on the overall development, but take time to resolve and need experience." An architect can advise on ergonomic functionality - is there enough light, storage and warmth? - design trends and technological innovations such as environmentally friendly products.
But do you always need an architect? A useful rule of thumb, says Jane, is if it's a small project that doesn't need planning permission, you probably don't need an architect. Encouragingly, reforms to the planning system coming into force this autumn could reduce the need for permission on simple home improvements such as loft conversions.
Choosing an Architect
Check they are registered with the Architect's Registration Board (ARB, and industry body The Royal Institute of British Architects (RIBA, though RIBA membership, unlike ARB, isn't compulsory for architects. Start with RIBA's listed practices, and ask around, because architects get most of their work by word of mouth.
Choose an architect with experience of your type of property and check how many houses they've actually built. Check their contacts with local planners and their track record of approvals, including for controversial or difficult schemes. Follow up their references too: "Find out how responsive they were to changes and how effective they were at managing the budget, " says interior designer Lori Pinkerton-Rolet. Finally, the first consultation is usually free, so it pays to cast around for the right architect, gathering ideas as you go. Remember that some architects are interested only in designing modernist white cubes, so choose the architect to suit your style of project.
Development Phases and Fees
Typically, a development begins with a feasibility study, followed by the design, the planning and building regulations submissions, tendering for construction, the build, and completion. An architect can get you through the submissions phase, or manage the entire development.
Fees are based either on a percentage of the build, hourly, or in lump sums fixed at the different stages. Lump sum payments can safeguard against alarming fee increases if the development costs spiral. Hourly payments start from £80. A full turn-key service, where the home is ready to move into, typically costs between 8 and 12 per cent of the construction costs, whereas employing an architect only up to planning permission costs about 2 to 5 per cent. It's cheaper to manage the build yourself, but it's not necessarily the best value for money, argues illustrator Laura Stoddart, who renovated an abandoned Methodist chapel with her husband. "The initial payments are so huge it's more cost effective if you employ an architect all the way through, " she says. Hefty bills land on your doorstep before a brick is laid because three-quarters or more of the architect's work is done upfront.
Communication
"Nearly all disputes between architect and client arise out of poor communication, " warns Richard Brindley. To avoid this, make sure the budget and your architect's responsibilities are set out in binding terms from the start. And remember your responsibility to adhere to the brief and not change your mind mid-development. Ensure you've clearly communicated your vision, advises Jane Duncan, who asks her clients to compile a scrap book of clippings "from fireplaces, front doors, to houses in Country Life." Finally, it's worth brushing up on basic terminology to foster good communication.
Managing your build
Communication can be just as tricky with your builder. If you employ an architect to manage the whole development, they'll manage your builder too. "Builders can be intimidating but our architect acted as an intermediary, " says Sara Burnand. Architects check the work and sign it off before you pay. Employing an architect puts builders at ease too. Look at it from their point of view: they would rather have arguments with the architect than the person who signs the cheques.