Historic Edinburgh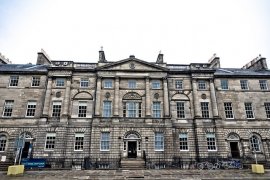 The Old Town
Edinburgh's oldest district lies in the center and is home to Edinburgh Castle and many other famous landmarks. Designated a UNESCO World Heritage Site, this medieval maze of 'wynds' (the local name for the narrow streets between buildings) is a huge draw with tourists. At the heart of the Old Town is the Royal Mile boulevard, which English writer Daniel Defoe once described as "perhaps the largest, longest, and finest street for buildings and number of inhabitants in the world". The Royal Mile has four different segments – Castlehill, Lawnmarket, High Street, and Canongate and runs from the castle down to Holyrood Palace.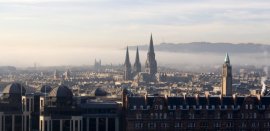 Aside from the much talked about castle, there's plenty to see in this part of town. St Giles' Cathedral is worth visiting, as is Greyfriars Kirkyard graveyard. The Scottish Parliament building is also worth seeing due to its controversial design by Catalan architect Enric Miralles.
New Town
Situated just north of the Old Town, New Town is famous for being one of the largest Georgian developments in the world. Some of the houses date back more than 250 years and it is the Britain's largest historic conservation area. It's possible to reach this neighborhood in about 15 minutes on foot from the city centre. It is made up of a network of picturesque squares and terraces and there are a number of pleasant green spaces such as the pretty Regent Gardens. Perhaps New Town's most famous landmark is the world renowned Edinburgh Playhouse, the UK's largest working theater. It is modeled on the Roxy Cinema in New York! Looking to stay in the New Town? Take a look at this pleasant Wimdu apartment here.