Edinburgh Architecture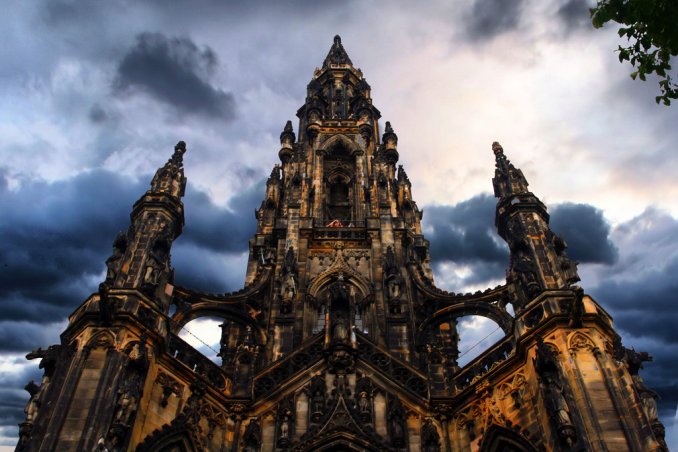 Ola Uduku is Reader in Tropical Architecture and Environmental Design, she is also Dean International for Africa.
She is Co-Programme Director of the collaboratively taught MSc in Urban Strategies and Design. She is involved in undergraduate teaching in Environmental Design, is course organiser for Technology and Environment 2A, and teaches the postgrduate elective on African Cities.
She is also co-convenor of the ESALA Friday 'Brown Bag ' Lecture Series.
She has also worked with student design teams via the ESALA Project Office on two pro bono projects; the first to develop an ICT classroom concept for communities in the tropics, and the second; the landscaping and development of school play infrastructure for an urban primary school in Edinburgh. ESALA linksw with Presotn Street Primay School have continued, most recently this involved the organisation of a Preston Street Primary School Playground Design day during Innovative Learning week 2016. In 2015 she was involved in summer workshop with students from ESALA and Belfast on the SSK Boat Shelter project.
She has research interests in Modern Movement Architecture in West and sub-Saharan Africa. Social infrastructure provision in urban areas, specifically for minority groups, and urban 'gating' are also research themes, as is the history of school design in sub-Saharan Africa. She is a member of ArchiAfrika, a non-profit organisation dedicated to linking architectural research and teaching networks in Africa with Europe and further afield, and has been a UK representative in the five–year European Union project COST IS0904 Researching European Architecture Networks Beyond Europe, 2010 - 2014. Prior to this she completed a four-year research project focusing on the question, "Does School Design Affect Education Quality in Africa" for the UK Government's Department for International Development (DfID) with the University of Bristol (2005 – 2009). She is the current holder of a British Academy Grant – for the Alan Vaughan Richards Archive Project, that has involved the setting up of a Modern West African Architecture digital and physical Archive in Lagos, Nigeria. Currently she is involved in the Conserving West African Modernism Project.
She is also active in environmental design research, particularly in the development of environmental analysis and measurement tools for pedagogic uses. With Gillian Treacy she has she completed an academic research consultancy with the firm IES, to develop from the IES-VE programme, an environmental design teaching tool, IES-Education for undergraduate teaching use. This was further funded by the University of Edinburgh as a PTAS research project. This has led to the 'proof of concept' development of the EdenApp, Lighting, a mobile phone applications for teaching Architecture and interior design students how to measure and interpret daylight factor readings in buildings. This was developed by Gillian Treacy and Ola Uduku at ESALA in collaboration with app developers associated with the University of Edinburgh. The 'beta' android model has successfully been tested at an HEA-funded workshop held in May 2014 in Edinburgh. An ios version of the application now exists and Gillian Treacy is undertaking a PhD which explores digital tools for learning. The research team has now expanded to include Yiqiang Zhao whose PhD focuses on further developing apps for environmental analysis.