British House Designs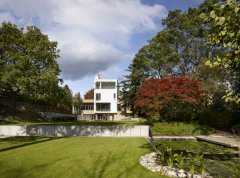 British House Design, UK Properties, Photos, Property Britain, Homes
Current Residential Architecture in Britain
New British House Designs
We've selected what we feel are the key examples of British Property Designs. Residences are mostly located in the south east of the country. We aim to include British Property / projects that are of top quality.
We cover completed houses in Britain and new property designs. We also post residential architecture competitions across the British Isles.
We have 3 pages of British House selections.
British House Designs : projects from K-M (this page)
Contemporary British House Designs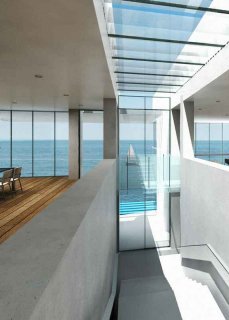 Recent British House Design additions to this page, chronological:
North House, Bowden, Lancashire, north west England
Roger Stephenson Architects
photo : Daniel Hopkinson
House Design in Lancashire – 26 Jun 2012
North House is a substantial detached family home in a street of impressive Victorian villas and is an example of how an uncompromisingly contemporary house can sit comfortably and calmly in a conservation area and its existence is due to a sympathetic planning officer who recognized on appeal the sensitivity of the composition.
North Point House, St John Jersey, southern England
MJP Architects
picture from architects
House Design in Jersey – 2 Apr 2012
This MJP designed one-off house, on a rocky promontory in Jersey, has recently obtained a Planning Permit. The site has now been cleared ready for construction. MJP Architects say: "This extraordinary site, wild and windswept, falls precipitously towards the rocky coastline. The house at Wolf's Caves invites a particular kind of architectural response". The house is entered on a cross axis and creates a double height hallway in the centre. The internal circulation is a sequence of staircases.
House Designs in Britain
British Residential Designs, alphabetical:

More British House Designs online soon

To see all listed projects on a single map please follow this link.

Australian House Designs