RIBA Part 2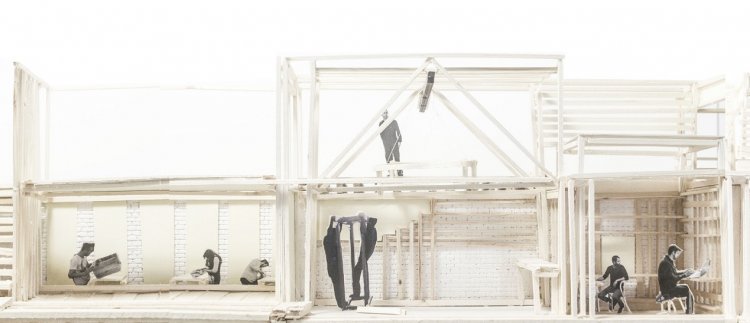 The UCL Bartlett is the UK's largest multidisciplinary Faculty of the Built Environment, bringing together scientific and professional specialisms required to research, understand, design, construct and operate the buildings and urban environments of the future.
The Bartlett has a substantial number of international students from all parts of the world, providing a dynamic global exchange of ideas, views and knowledge. Our research, partnerships, enterprise and knowledge-sharing activities similarly address all kinds of built environment - from internal spaces, building systems and virtual environments to rural areas, from landscapes and towns to mega-cities. The school has repeatedly been voted "best architectural school in the UK" in The Architects' Journal, AJ100 poll. Over the past 20 years Bartlett nominees for the RIBA President's Medals have won more student awards than any other school.
Located in London, it is at the heart of the world's largest cluster of creative architects and engineering firms, next to the UK's seat of government and finance and has all the resources of a world city to hand.
Successful completion of the programme leads to UCL's Architecture MArch and, in addition, exemption from Part 2 of the ARB/RIBA examinations.
Study at The Bartlett School of Architecture is enriched by the vibrant community of specialist consultants, partners and research associates who provide valuable contact with industry and academia. Many of our staff are themselves in practice. Our students benefit from the most advanced and broad suite of facilities available to any such faculty in the EU.