Liverpool University Architecture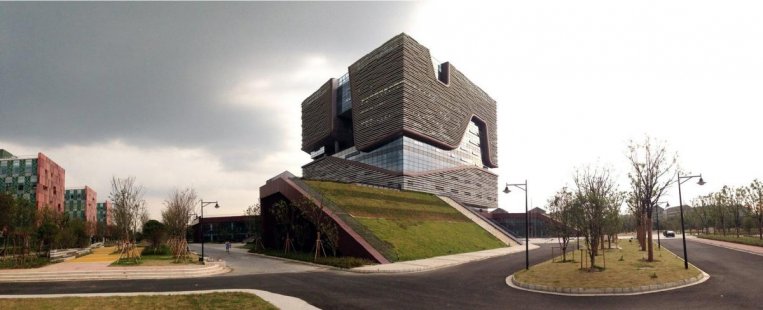 The Master of Architecture (MArch) programme is a professional/undergraduate Masters qualification available to students with an appropriate first degree in Architecture and RIBA Part I. It leads to the RIBA Part II award.
This degree is validated by the RIBA and prescribed by ARB as a Part 2 qualification towards access to the Architectural Profession in Europe.
Year 1 focuses on design through lectures, seminars and carefully planned individual and group work. Taught modules outside studio design cover professional practice and contemporary approaches to technology.
You'll then begin the second year with a design project that's set, reviewed, and taught by a notable practitioner or design practice. In 2013-14 this was WIlkinson Eyre, the award winning London practice.
The programme builds towards the Design Thesis, where you'll produce a major piece of work in response to a brief. The dissertation subject will reflect your personal interests.
You'll be taught by our full time staff and by selected practitioners and Honorary Professors. These included Jim Eyre OBE of Wilkinson Eyre from 2010-11, and Michael Wilford of Stirling Wilford from 2014. We've a very generous offering of prizes for students performing strongly in areas of our MArch degree.
Students may take Semester 1 of Year 5 abroad at one of our approved exchange Schools of Architecture in the USA, China or Europe.
This two-year full-time post BA Hons programme includes design projects, lecture and workshop courses, a dissertation and an optional student foreign exchange programme.
You'll be examined and assessed by studio presentations and coursework submissions.
Key Facts
REF 2014
We're 5th in the UK for 4* and 3* research (world leading and internationally excellent).
National Student Survey
In the 2013 National Student Survey, the MArch student satisfaction rating was 92%. 98% of the MArch graduating class of 2013 have Part 3 jobs in architectural practice.
Highly rated research
Liverpool was the UK's first Royal Institute of British Architects (RIBA) accredited University School of Architecture. Research lies at the core of our activities and we have highly rated international research in the fields of History and Theory and Environment and Process.
The activities of the research groups within these two fields provide the knowledge and expertise required by the professional discipline that the School serves, but also reach out into related areas in the visual arts, urban design, conservation and innovative technologies.