Architecture University in London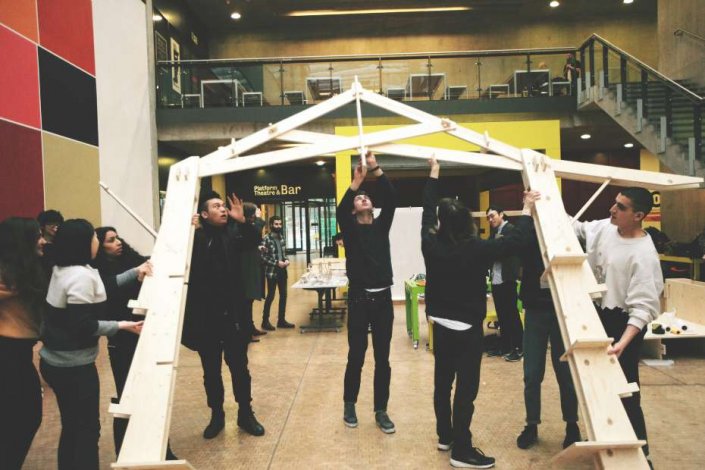 You apply directly to Goldsmiths using our online application system.
Before submitting your application you'll need to have:
Details of your education history, including the dates of all exams/assessments
The email address of your referee who we can request a reference from, or alternatively an electronic copy of your academic reference
Contact details of a second referee
A personal statement – this can either be uploaded as a Word Document or PDF, or completed online
If available, an electronic copy of your educational transcript (this is particularly important if you have studied outside of the UK, but isn't mandatory)
You'll be able to save your progress at any point and return to your application by logging in using your username/email and password.
Before you apply for a research programme, we advise you to get in touch with the programme contact, listed above. It may also be possible to arrange an advisory meeting.
Before you start at Goldsmiths, the actual topic of your research has to be agreed with your proposed supervisor, who will be a member of staff active in your general field of research. The choice of topic may be influenced by the current research in the department or the requirements of an external funding body.
If you wish to study on a part-time basis, you should also indicate how many hours a week you intend to devote to research, whether this will be at evenings or weekends, and for how many hours each day.
Research proposals
Along with your application and academic reference, you should also upload a research proposal at the point of application.
This should be in the form of a statement of the proposed area of research and should include:
delineation of the research topic
why it has been chosen
an initial hypothesis (if applicable)
a brief list of major secondary sources
When to apply
We accept applications from October for students wanting to start the following September.
We encourage you to complete your application as early as possible, even if you haven't finished your current programme of study. It's very common to be offered a place conditional on you achieving a particular qualification.
If you're applying for external funding from one of the Research Councils, make sure you submit your application by the deadline they've specified.