Museum of Architecture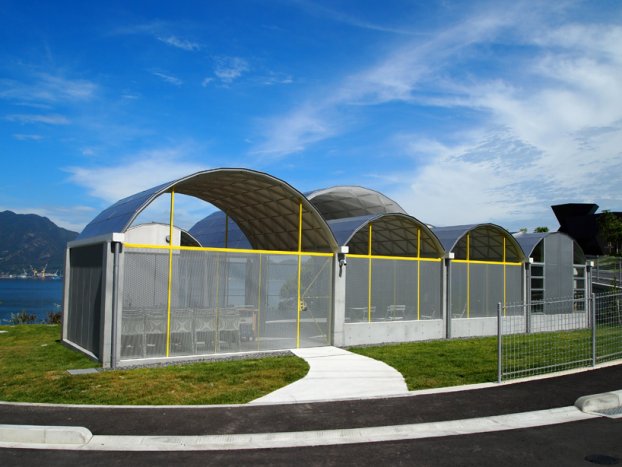 The architecture of Crystal Bridges is as stunning and inspirational as the artwork housed inside it. In a ravine surrounded by native Ozark forest, the Museum's muscular gray concrete walls rise up from the bedrock, banded in rough cedar and curved to echo the shape of the hillside. The roofs of the Museum's bridges, covered in deep brown copper, rise like mounds of earth across the still ponds. Designed by architect Moshe Safdie, the structures are meant to provide views of the surrounding landscape and play up the interaction between architecture, art, and nature.
Bringing people, art, and nature together is at the core of Crystal Bridge's mission, and nature-centric architecture is a key factor in that equation. For that reason, Crystal Bridges celebrates the visionary work of architects such as Safdie and Frank Lloyd Wright, whose buildings work in harmony with the natural environment.
We encourage guests to explore the architecture of Crystal Bridges, as well as that of Wright's classic Usonian house on the Museum grounds. Guided tours focusing on the architecture of each of these structures are also available.