Interior Designers Nottingham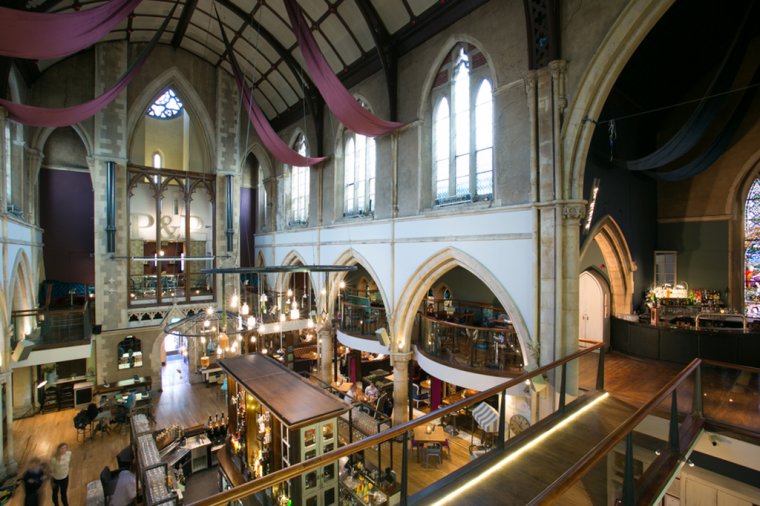 When I am dropped outside Timothy Rundle's home, I am sure I have made a mistake. The senior fashion lecturer at Nottingham Trent University is known for his refined taste, his Swedish-meets-Italian style. This house is a 1960s red-brick bungalow on a suburban street, with bits of concrete littering the pathway. Contender for Architectural Digest it is not.
Well, not until one goes through the front door, into the airy, light, open-plan space that feels more like a sleek than a Nottingham semi. Hardwood floors gleam as sunlight streams through glass walls. The high white ceilings set off collections of art and groupings of oddball objects, from fine coral fans to plastic budgerigars. Clean-lined Scandinavian furniture is set against pale olive walls. There isn't a piece on display that isn't beautifully coloured or placed. As Rundle says, 'Once you've been a graphic designer, you see everything in terms of shape and and look… so I'm afraid I can't do "thrown together". I'm too controlling.'
When Rundle and his partner, the education lecturer Glynn Jones, bought the house seven years ago, it was an unmodernised family home. 'We're talking Austrian blinds, pine kitchen and lemon bathroom, ' Rundle says wryly. But the house had belonged to a friend, and whenever Rundle visited, 'We used to discuss all the time how to modernise it. When Simon moved out and we moved in, we knew what we wanted to do.'
So you are asking about Furniture Feet.
Sixteen months of work later, having parted ways with the architect and supervised the builder himself, Rundle had a space that suited a design-savvy couple perfectly. On the top floor is a cream-carpeted en suite bedroom built into the eaves, and sliding glass doors leading on to a balcony overlooking a steep, wooded garden. On the middle floor is a study for Rundle and a big open-plan living-space-cum-kitchen. And on the bottom floor is Jones's study, a spare room and bathroom for guests, and a cosy snug.
In each of the clean, light, boxy rooms objects are cleverly clustered with other items of similar shades or shapes. Chairs, lamps and shelves are placed in pairs: two 1930s Lucite chairs with neon-yellow cushions sit against a sunny glass wall, two gilt wall sconces lie either side of what Rundle calls 'a bit of an Oliver Messell 1930s shell mirror'. Lamps are always in pairs. 'I'm afraid symmetry is very important, ' he says.