History of Glasgow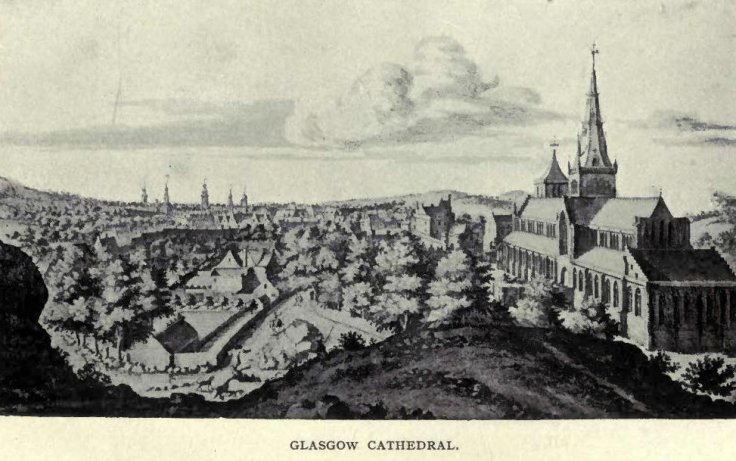 In conjunction with History of Britain, H2's Facebook fans were asked to let us know which British cities' histories they'd like to know more about. We received loads of votes, with the top cities being Glasgow, Portsmouth and Liverpool.
We're beginning with Glasgow…
Glasgow in the industrial revolution
In the 1820s, Glasgow's population was growing fast, with immigrants moving to the city from the Highlands, and many fleeing from Ireland's potato famine. The growing demographic provided the city's industrialists with a vast pool of cheap labour. The availability of work attracted many other immigrants to Glasgow from all over Europe, contributing to a diverse culture. Industry boomed in the city, in particular; soap-making, distilling, glass-making, sugar, cotton and tobacco. However, this success was short-lived, with these industries (cotton and tobacco in particular) becoming threatened by tough competition from America, and, closer to home, cities like Manchester. However, rising in the face of adversity and earning the moniker of 'resourceful' Glasgow honed its strengths in a wide range of 'heavy industries' making it a leading city in ship and locomotive building. As testament to this Glasgow produced one fifth of the world's ships from this time up until the beginning of WW1.
Industrial Downturn in the 20th Century
In contrast to the booming industry and glowing reputation Glasgow enjoyed before WW1, the post-war city spiralled into a serious economic downturn, now classed as a "depressed area". Though in this era the city's industries did produce some important ships (the Queen Mary, Queen Elizabeth and Queen Elizabeth 2 being the most famous), it was becoming painfully obvious that a big change in structure for the city was due. This led many of the city's workers into careers in the service industry.
Glasgow in the '80s and '90s
The '80s and '90s proved to be somewhat of a cultural renaissance for Glasgow, culminating in it winning the award for European City of Culture in 1990. Leading up to this the SECC was opened and the Glasgow Garden Festival was hosted, meaning that many impressive and beautiful buildings and structures were erected. Because of the award local authorities invested in improving Glasgow, with a large chunk of this going on the building of the Glasgow Royal Concert Hall.
Glasgow Gangs
Glasgow is rather renowned for its darker side too, with a troubled gang culture in some areas of the city, especially due to the city's football rivalry. In 2002, the World Health Organisation designated Glasgow the murder capital of Europe. You can read all about that here.
Places of interest and their history
Glasgow's medieval cathedral is one of its most famous attractions. Construction commenced in 1136, with the first stone being dedicated to King David I and it has been a dedicated place of worship for the last 800 years. The cathedral is set apart from others in Britain by its extensive and impressive collection of post-war stained glass windows, frequently given the accolade of the finest in Britain!
Glasgow University forms an important part of the city's history. It was founded in 1451 and is the fourth oldest University throughout the English-speaking world. Albert Einstein once gave a lecture there, and it has produced such talents as scientist Lord Kelvin, economist Adam Smith, and the famous John Logie Baird. It's also produced 7 Nobel Prize winners and 1 Prime Minister.
Glasgow quick-facts
Comedian, Billy Connolly was born in Glasgow (1942)
The river Clyde is 100 miles long
Glasgow has a population of around 600, 000 and is Scotland's second largest city
Glasgow has been given the accolade of being a "UNESCO city of music"