Top buildings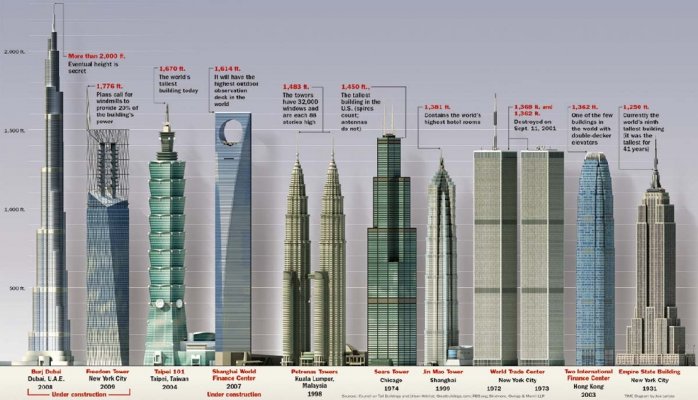 If you still think of Fort Worth, TX, as simply "Cowtown, " then you're due for a return visit. The city is home to the cutting-edge Modern Art Museum, with its five glass pavilions surrounded by a reflective pond—now crowned by T+L readers as one of the world's top new buildings.
This year, for the first time, Travel + Leisure asked readers to rank 60 landmarks, including skyscrapers, stadiums, museums, and opera houses. While they all had to have opened within the last 15 years, many of the top-ranking buildings are more recent arrivals, such as the 2008 I. M. Pei–designed Museum of Islamic Art in Doha, Qatar.
Why are these buildings so captivating? According to Bill Worthen, resource architect at the American Institute of Architects, "places of public assembly allow us to share cultural values, such as art or history." These buildings can help to revitalize a destination or put a neighborhood on the radar—sparking the curiosity of travelers on the lookout for new experiences.
These gathering places also set the stage—quite literally—for major world events. Two shining examples: Beijing's National Stadium (No. 2), affectionately known as the Bird's Nest, which Herzog & de Meuron created for the 2008 Summer Olympics, and London's Wembley Stadium (No. 12), poised to draw raucous crowds for the 2012 Olympic Games.
Beyond cultural value, new buildings can thrill us with their sheer scale—in many cases, the kind that makes you crane your neck, drop your jaw, and perhaps, hold on for dear life. "Skyscrapers challenge the imagination, " says Worthen. "And as a result of people living and working in them, cities feel vibrant."
So which of this year's top new buildings soar high into the sky? There's Dubai's mixed-use Burj Khalifa (No. 4), which surges 2, 717 feet, and the No. 1–ranked building, New York's 8 Spruce Street: designed by Frank Gehry, the Western Hemisphere's tallest residential tower reaches 870 feet, with an undulating frame that catches the sun.