Mackintosh Building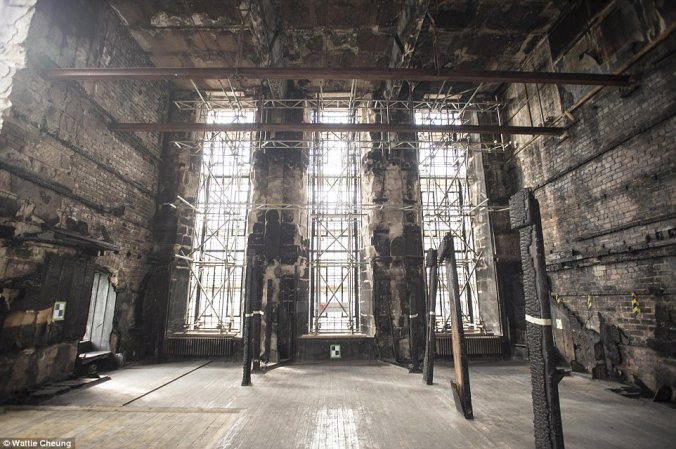 Since a major fire in May 2014 seriously damaged The Glasgow School of Art's Mackintosh building, our visitor experience has changed and adapted significantly, with a new visitor centre open 7 days and 4 diversified tours led by our award-winning team of talented student guides.
Whilst restoration work means there is no access to the interiors of the Mackintosh building, we continue to welcome visitors to experience the history of this architectural masterwork, architect Charles Rennie Mackintosh, our unique collections of furniture and the contemporary life of this internationally renowned institution, with proceeds from our student led tours and shop donated to support The Glasgow School of Art.
Visitors can:
• Join our daily to explore the history of the School, Charles Rennie Mackintosh's life and GSA's unique collection of original Mackintosh furniture.
• Discover turn of the century architecture, Art Nouveau details and the innovative designs of Charles Rennie Mackintosh and his contemporaries with our .
• Explore Glasgow's creative regeneration and contemporary art boom from the 1970's to present day on our .
• Investigate the state of the art Reid Building by Steven Holl Architects with a private group .
• Enjoy our permanent display of artefacts, animations, models and drawings from 1845 to present day in the.
• Browse exclusive designs and unique souvenirs by GSA students and graduates in The Glasgow School of Art Shop.
• Visit regular contemporary art, design and architecture in the Reid Building Gallery.
• Uncover new talent emerging from the School in our annual student in June and September.