Cambridge Architecture Department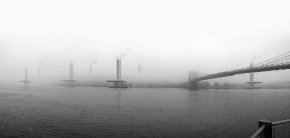 Made in New York: The Vertical Factories of Greenpoint by Stuart Beattie 2014
MPhil in Architecture & Urban Design (MAUD)
This two year course uniquely combines a professional course; that is, an ARB/RIBA Part 2 course with a Cambridge Master's degree in Philosophy. It provides advanced teaching, research and practice opportunities in environmental design, including the social, political, historical, theoretical and economic aspects of architecture, cities and the global environment.
The course is a hybrid of independent research through design and a structured technical learning resource. It is designed for mature students that join the program with a distinct area of interest and provides guidelines to their scientific research, access to specialists of various fields relevant to their studies, and a matrix of deliverables that foster an informed body of work underpinned by a sophisticated set of design and presentation techniques.
The main outcome is a design thesis consisting of a detailed design proposition, supported by a written argument of up to 15, 000 words. This is preceded by four essays or design exercises equivalent of 3, 000 - 5, 000 words. The course is closely connected with research interests within the Department's Martin Centre for Architectural and Urban Studies. A number of the academics and researchers teach and supervise on the course.
Please note that we can only host design theses which relate to the following areas: explorations into strategies for resilience (environmental, socio-economic and cultural), approaches to civic engagement, and the study of fabrication techniques. In each case students are expected to focus on either urban planning measures, the structure of neighbourhoods or institutions, or to examine and promote direct action in the form of 1:1 built structures, public engagement exercises or forms of performance and exhibition.