Architecture In Cambridge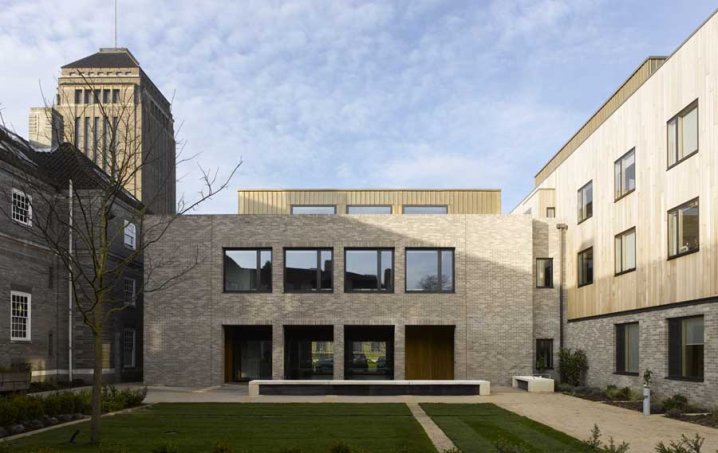 Cambridge is the country's most beautiful historic city. Its elegant centre is framed by architectural triumphs, surrounded by green spaces and home to the University of Cambridge's world-famous colleges.
Cambridge lives and breathes its past in its present; wander through the winding streets and follow in the steps of the city's luminaries including Charles Darwin, Alfred Tennyson and Sylvia Plath to name but a few. Poets, philosophers, scientists, medics, engineers, prime ministers and Nobel Peace Prize winners have all left their mark here.
Pay a visit to King's College Chapel - a truly inspirational experience. It is the largest and most spectacular of the college chapels in Cambridge.
Admire the picturesque waters of the River Cam and gaze in wonder at the Bridge of Sighs at St John's and the Mathematical Bridge at Queens'. Enjoy the Fitzwilliam Museum which houses world-class collections of art and the quiet and elegant beauty of Kettle's Yard, home to a distinctive mix of contemporary and 20th century art.
Join a guided walking tour around the city centre and discover the people and places key to Cambridge or mingle with the locals to buy a sticky Chelsea bun at the much-loved Cambridge institution, Fitzbillies.
Follow the River Cam upstream as it meanders through grassy fields to the Orchard Tea Gardens at Grantchester, the picture-perfect English village which poet Rupert Brooke famously celebrated in his 1912 poem The Old Vicarage, Grantchester. Relax in a chair under the canopy of blossoming fruit trees where Wittgenstein, Forster and Woolf have all taken tea.
By far the best way to experience the historical sights of Cambridge is to book an Official Guided Walking Tour, which will offer you an insight into the city that you will never forget.