Top British Architects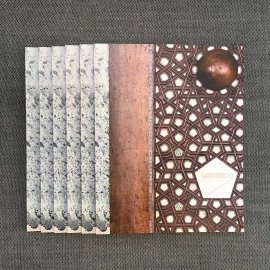 Turkishceramics is collaborating with the Architects' Journal on an exciting new project exploring the life and wider world of Mimar Sinan, with contributions from leading and emerging contemporary architects and expert writers.
In November, Turkishceramics and the UK's leading weekly architectural magazine the Architects' Journal took a group of British architects to Istanbul and Edirne on a research trip to study the work of Mimar Sinan. The research will result in a book called Sinan: The First Starchitect, with an exhibition to follow in May 2016. The book and exhibition will focus on Sinan's mastery of the art of building, from his use of ceramics to his designs of mosque complexes and urban infrastructure.
Turkishceramics and the AJ launched the project by holding a competition to select a participant to join the group of six top British architectural practices taking part in the project. All competitors were asked to highlight ceramics in a building they admire with a hand-drawn study and a description of the role ceramics play in enhancing their chosen building's architectural qualities. Blake's study was chosen ahead of submissions from around the world, including entries from China and Macedonia.
We'd like to give you an overview of automatic driving lessons coventry.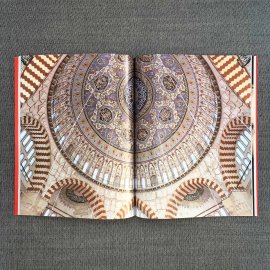 Eddie Blake joined Billy Mavropoulos and Katerina Dionysopoulou (Bureau de Change Architects), Ian Ritchie (Ian Ritchie Architects), Clare Hughes and Peter Clegg (Feilden Clegg Bradley Studios), Deborah Saunt and Ellen Hadden (DSDHA), John McElgunn (Rogers Stirk Harbour + Partners), Neil Gillespie and Laura Kinnaird (Reiach and Hall Architects) on the research trip to Turkey.
Image © Ben Blossom
During the trip, the group visited key Mimar Sinan sites such as Süleymaniye Mosque, Selimiye Mosque, Mihrimah Sultan Mosque, Zal Mahmut Pasa Complex and Büyükçekmece Bridge. With the great contribution from Turkish experts Prof. and Prof. Jale Erzen, the architects have been introduced to an extensive understanding of the ground- breaking works of Mimar Sinan and how his works affected the cities' urban development.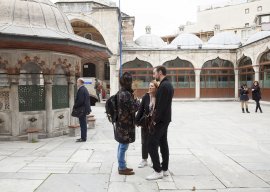 ''We are proud to work with such prestigious architects and the Architects' Journal in this project about Great Mimar Sinan, highlighting the greatest master builder of Turkish history to the architects and designers in the UK and the rest of the world'' said Bahadır Kayan, Chairman of Turkishceramics.
Bahadır Kayan and Ian Ritchie. Image © Ben Blossom
''Mimar Sinan defined the look and feel of the Ottoman Empire during its golden age. Not only in Istanbul, where his royal mosques give shape to the city's unforgettable skyline, but throughout the Ottoman world, from Bosnia and Sophia to Mecca and Jerusalem. Mimar Sinan's mosques, bridges, aqueducts, hammams, and countless other buildings – many of which are still in use – have inspired architects for centuries. It is a pleasure, and an honour, to work with Turkishceramics and our team of seven British architects, to study the works of this venerable master in more detail'' added Rory Olcayto, Editor of the Architects' Journal.
Prof. Jale Erzen is talking about Mimar Sinan. Image © Ben Blossom
The book will consist of essays by Sinan experts and architectural research projects conducted by leading architects alongside a reproduction of Sinan's own biography and an appendix of his most important buildings and designs. It will also include detailed studies of ceramic tilework on key Sinan projects.
Rory Olcayto and John McElgunn. Image © Ben Blossom