List of Arts Courses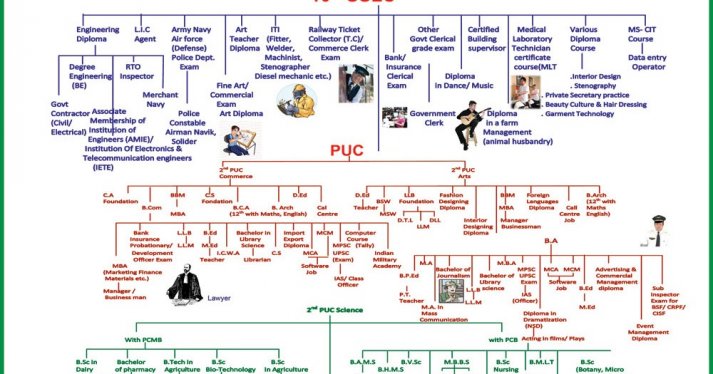 View titles & descriptions for the General Fine Arts department's courses.
Click a Course's Title to read its description .
FA 499
6 credits

A continuation of FA 498 into the spring semester. Prerequisites: FA 498.

Prerequisite: FA 498

GFA 100
3 credits

General Fine Arts is the major where ideas drive techniques. In this course students will explore general categories of ideas (formal, history, etc.), the psychology of perception, problem-solving strategies, and basic techniques everyone should know (presentation, etc.). There will be frequent discussions developing concepts and regular critiques.

Freshmen only.

GFA 220

This sophomore core course is designed to help students explore their artistic vision and begin to plan the way they would like to construct their own version of the general fine arts major. New GFA majors are assisted in forging a personal approach to visual exploration and expression. Virtually all media are acceptable. This course is strong on personal attention via frequent one-on-one discussions. Prerequistie: Earned Credit or Concurrent Enrollment in DR 252 (Life Drawing) or DR 298 (Studio Drawing).

Prerequisite: Earned Credit or Concurrent Enrollment in DR 252 or DR 298

GFA 225

The art of the giant monster movie has been broadly regarded as lowbrow, niche, and campy. Deeper investigation though reveals this form of cinema to be rich with metaphor, historical analogs, cultural and sociological contexts that span one side of the globe to the other. These films embrace the act of making, problem solving, creativity and a unique form of story telling that holds strong relevance in the contemporary art world. Through film screen9ng, studio based assignments, research and critique: special attention will be paid to these works through the lens or fine art, particularly sculpture, performance, symbolism, scale-shift, illusionism, and invention.

GFA 232

This new studio course emphasizes an interdisciplinary approach to art making by exploring ways in which contemporary artists use photography as part of their process as in works by Elizabeth Peyton, Marlene Dumas, Gregory Crewdson, Angela Strassheim, Sara Van Der Beek, Oliver Herring, Robert Melee, and Peter Piller. Over the course of the semester, students discuss artists that paint and draw from their photographs as well as artists that use photography to document performances such as temporal sculptures, body art, and narrative stage-sets. The course examines artists that use photography in collage and installation work. Students interested in a range of materials and processes investigate the role of photography in their process while developing a personal body of work.

Prerequisite: FF 199

GFA 235

This class will explore a variety of inventive contemporary paper forms with a look back to traditional paper cuts from history. Learning the potential of paper through discovery of folds, rips, tears, and over-cuts will lead to personal exploration. Paper has been folded, cut and pasted for centuries all over the world. One of the earliest known paper cuttings is from China and dates back to 960 A.D.! Some areas explored will be papel picado (perforated paper), silhouettes, paper engineering, sculptural structures, installation, led lights, 3D book structures, pop ups, shadow puppets, 3 dimensional theaters, and collage.

GFA 245
1.5 credits

This class will be an opportunity to work with each artist for three weeks. As performance has become central to the contemporary definition of interdisciplinary practice, this workshop will help to refine students' capability to plan and execute performance and performance-based installation works. Students will explore and master the technical aspects of gallery-based (as opposed to theatrical) performance art, and study historic performance works. Students will develop and hone performance skills, including planning, production, and the performance itself. The workshop will conclude on the final week with the presentation of a performance or performance-based installation work.

GFA 250

We are fundamentally connected to water. On an individual level and as a civilization water permeates all aspects of our lives. This course is an opportunity for students from majors to deepen their understanding of water and to apply their developing skills as artist to this subject. Through readings, film, guest lectures and field trips we will immerse ourselves in the science, history and esthetics of water. This class will be an overview of how historical and contemporary artists have approached water as a subject in their work. We will focus on our current relationship with water and how rapidly changing climate is resulting in a massive redistribution of this substance. The impacts of drought, sea level rise, storm intensity and polar ice melt are rapidly becoming major factors shaping our lives. This is a multi-disciplinary class so students are welcome to develop projects according to their major snd field of study.

GFA 267

The goal of InterArts: MICA/BSO is to present contemporary visual art to a new audience: visitors to the Baltimore Symphony Orchestra's Joseph Meyerhoff Hall. Through frequent class meetings and rehearsal and concert attendance students will be guided through the process of transforming concepts into site-specific works of arts that will be installed as a cohesive exhibit in the symphony lobby at the end of spring semester. A wide variety of mediums are encouraged. Previous exhibits have included painting, graphic design, illustration, video, photo, drawing, printmaking, fiber, digital arts and sculpture. Prerequisite: Undergraduates at the Sophomore Level or Higher Only

Undergraduates at the Sophomore level or higher only.

GFA 270

Collage has been described as the primary medium of the 20th century. The multi-layering of images and materials reflect the cultural and technological flux of the modern age. This mixed-media course explores the 2D and 3D possibilities of working with collage and assemblage. Course content examines the formal narrative and conceptual issues of the collage process and form. Weekly slide lectures and materials examine artists working within these media. Students are encouraged to develop a personal direction.

GFA 275

As artists we are part of an evolving world culture. This studio course helps students see the common denominators as well as the differences in various cultures and apply those insights to their own work. By investigating certain patterns/aspects of human behavior (e.g., death, marriage, celebrity) students expand their thinking about their work and how it communicates in the larger context. Students may work in any media/genre and complete four works over the semester. Prerequisite:...